Today is such a bustle for me to get what to wear. it was more like a case of changed blindness*heard that in Leverage ssn 3* it means seeing what you want to see.
i have been seeing the same old clothes to the extent that i just need new ones. i seriously need a whole new wardrobe and look. Hope God heard me...
even though it's way tooo sunny in Nairobi , im more of a rock what you can, when you can. the malikirits.
i thought of 2 looks:
look 1.
turbans
Turbans
are a sure way to add glamour to any ensemble. Work one into your cold weather or hot ensemble — like this street-snapped Parisian — with a slouchy jumpsuit, cozy oversized cardigan, patchwork bag, and wood-heeled booties for an effortlessly luxe vibe.
Enticed?
and look 2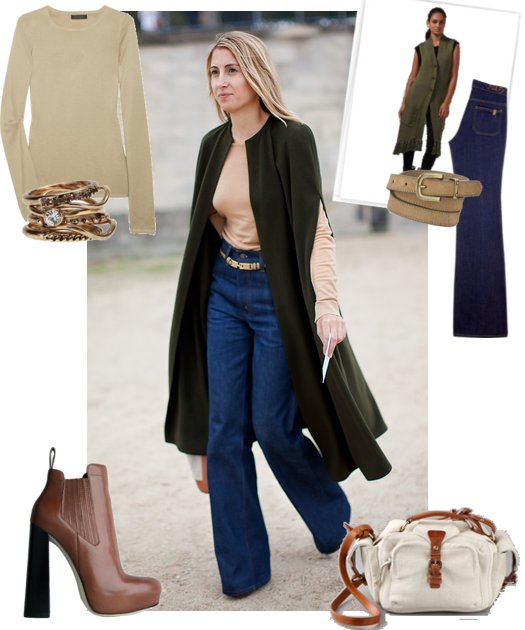 '70s inspired
clothing is starting to creep back into the scene: peep how this street-snapped sophisticate integrated the look into her wardrobe. High-waist, wide-legged denim trousers evoke instant old school chic, while a neutral sweater and luxurious hunter green shawl cape add panache.
and remember that panache
you should be using very often around your girls .will make you look way more high society
wont it ???
Enticed ?
x.
shitawa.